Hey guys, I need a bit of help, Tobi is my 9 month old guy from about a month or maybe a little more ago i started seeing some orange splotches on this skin, and discoloring the fur around it. so almost a burnt red color. We took him to the vet (apts were full for about a week out) and they took a skin/affected area hair sample and said they were going to grow it for 10-14 days to rule out yeast etc... he has had a yeasty paw problem that we have been treating with miconizole shampoo on his feet and a cleaner as well, she told us just for good measure keep it up etc etc, so we have. today we went on our usual 3 mile walk we came home and it was nice and warm about 80degrees so i put out his kiddy pool and was going to let him see if he would warm up to the water(still isn't sure about that wet stuff) he did and i wet him down a bit as well to cool him down, he ran around for a few seconds came backa nd rolled in the grass and on the driveway as if itching his back i didn't think anything of it, its normal for him to roll on his back moaning and groaning.

We came in and he was starting to dry off, and he was turning orange... I started to freak out, i called the vet they haven't returned my call yet :mad: i bathed him, no change he is still orange any ideas? When this first started you coul only see the spots a tiny bit and really not even from behind him and a little moreso when he was wet but now... :no2:

I increased the saturation in the photo to really bring it out so you can see it. but its not that bad but it is noticeable and a cause for concern to me. and is really only noticeable when he is damp/wet.

He doesn't act lethargic or anything, the affected area isn't sensitive as well as far as i can tell he's not scratching or biting at it or anything...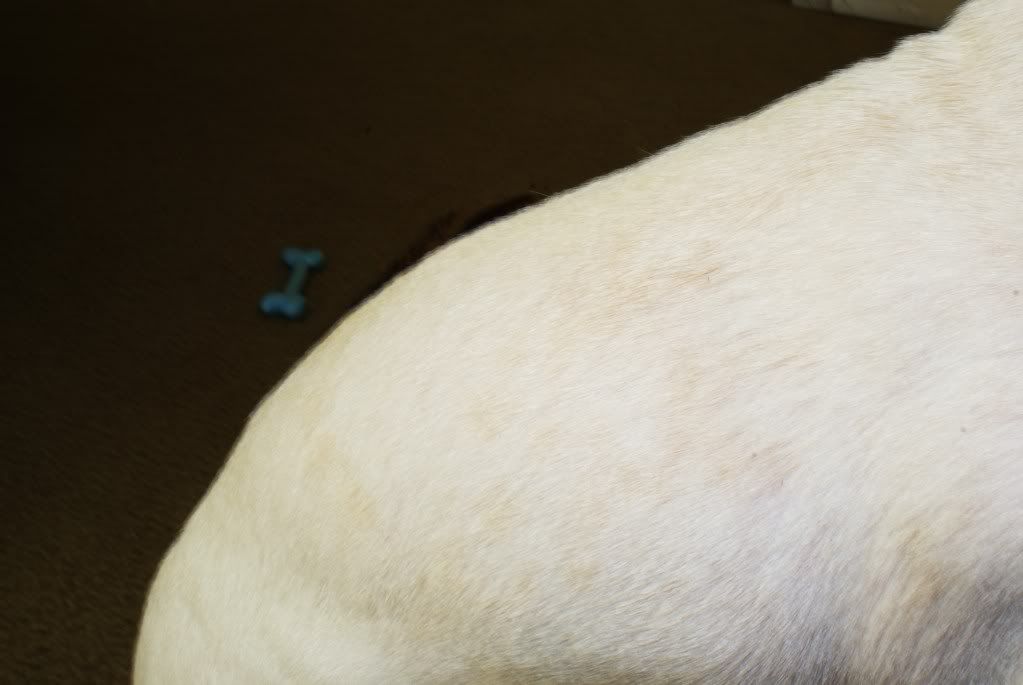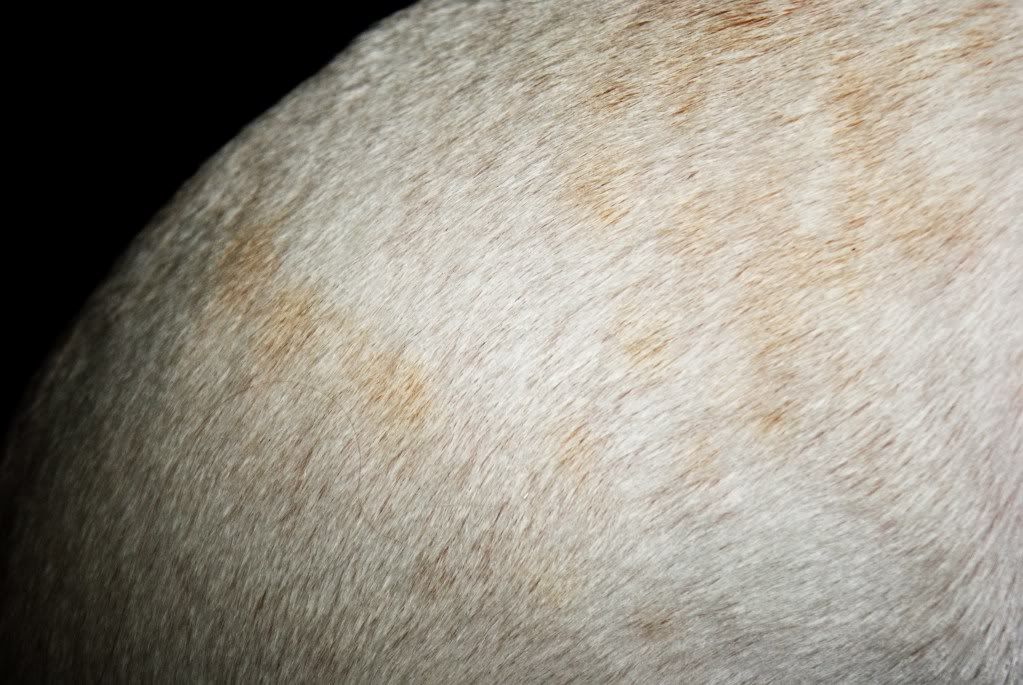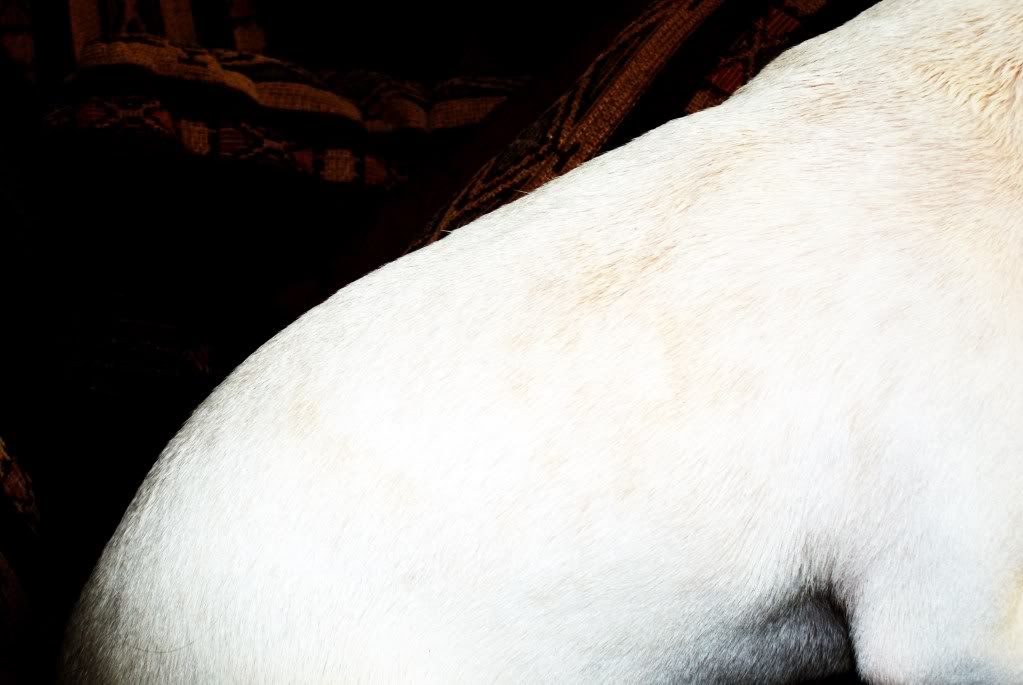 Last edited by a moderator: