Here are some new pictures of Meesha. I'm really sure theres something fuzzy on my camera's sensor. I thought maybe it was condensation in some earlier pictures, but it's still there. Just slightly noticable when the pictures get blown up.
Also, Meesha's ears are kinda yeasty. I keep having to clean them, but a few days later they smell again. Just a little. I keep them really clean. I've heard it can be diet-related. Specifically potatoes. Can anyone back that up? I'm trying to decide on a new food for her and that would help my decision.
Here she is.
She looks SO much like a puppy in this one. People don't believe she's over 2.
She likes to scoot herself through the grass like a snake...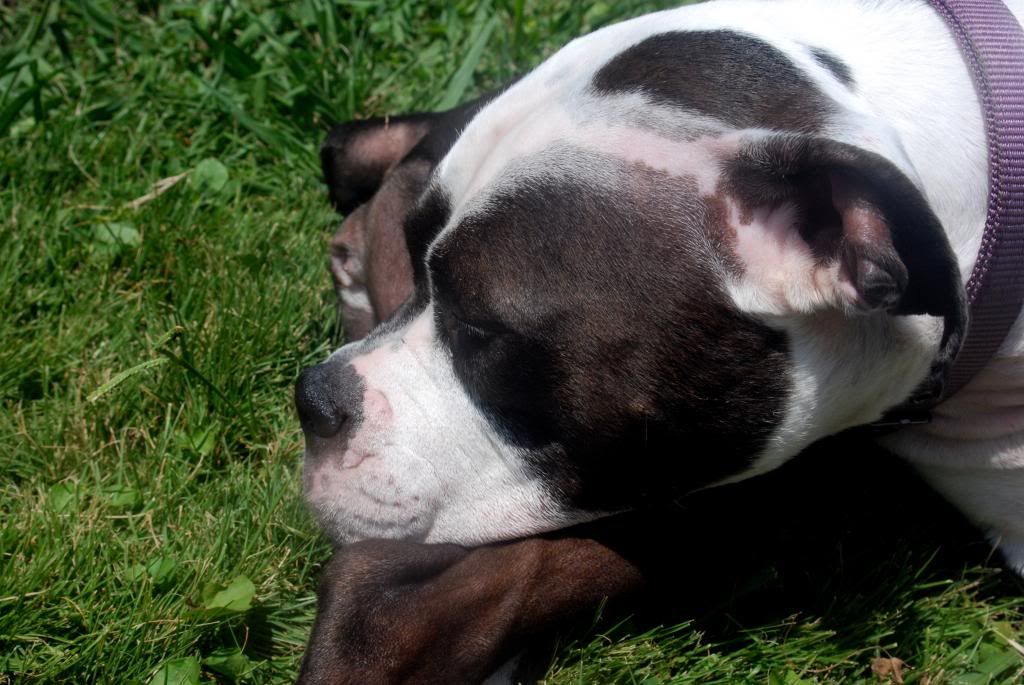 Dramatic close up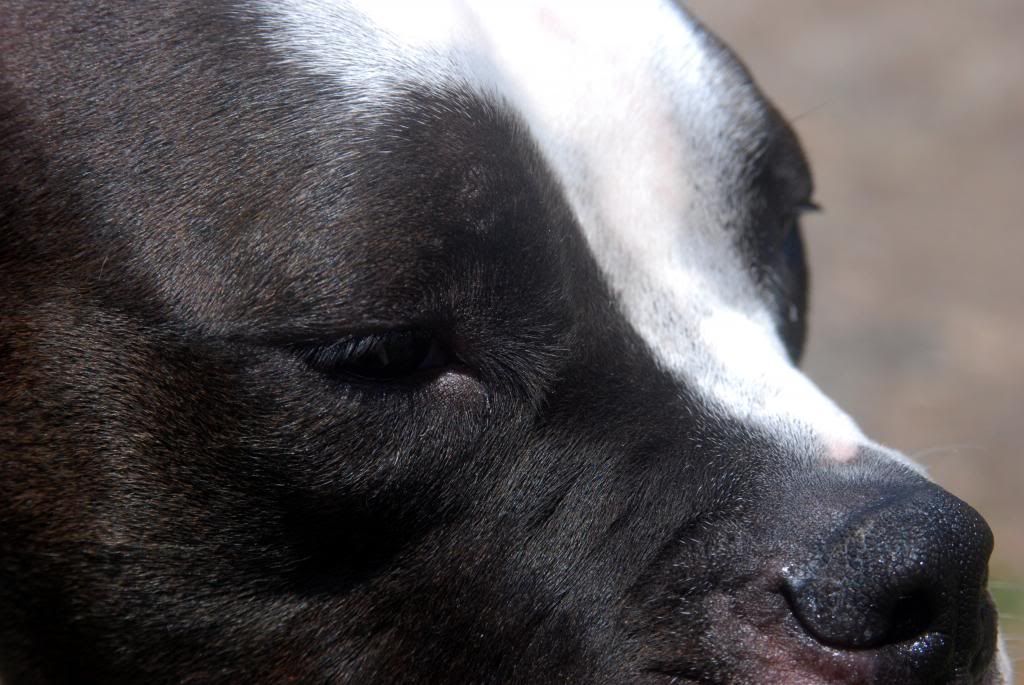 Thanks for looking!