So we got approved for Meesha and so now she stays here for a week or so to make sure everyone meshes well until it's final. So here she is. She's labeled as a pit bull but I think otherwise. You can't see in these pictures, but she's got a little nub tail from her happy tail and it's all healed now. She's probably right at 2 years old. She's been on Kirklands food and I'm transitioning her to a grain-free because she seems to have a really dull coat. Here are some pictures!!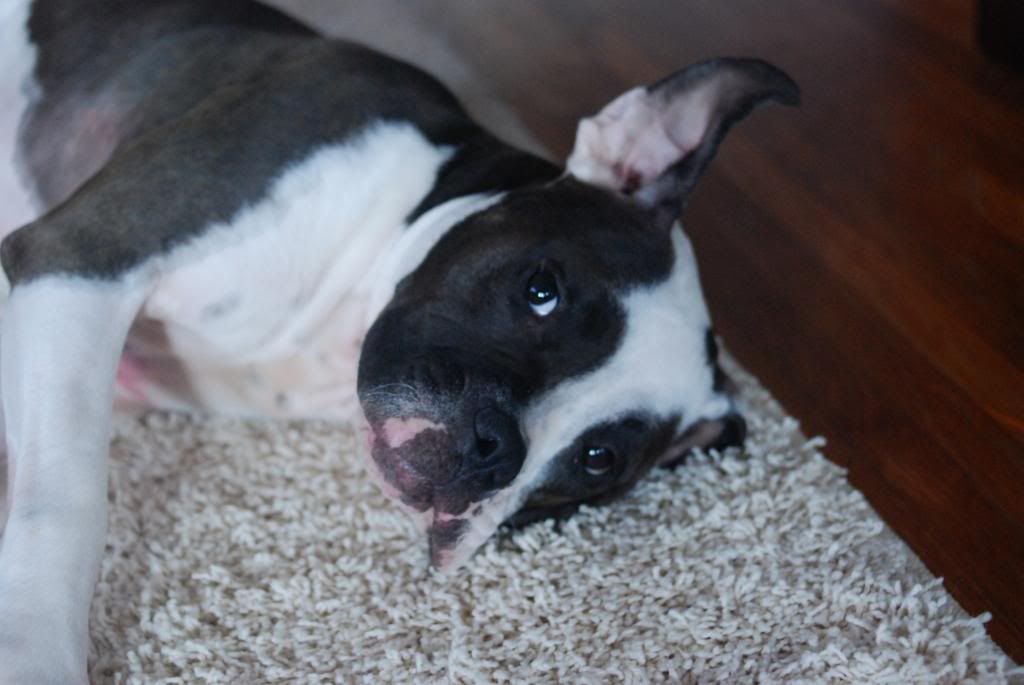 Sorry for the out of focus. Didn't notice until I uploaded them and I'm lazy. haha. We are hoping to rename her and we need naming ideas! I like Yoshi and the husband likes Schmi (like meesh pronounced backwards, but apparently it's also Anakin's mother's name in Star Wars....) So we are open to suggestions!
She broke out in a rash sometime while she was sleeping. I'm thinking it may be a grass allergy. For those of you with dogs with grass allergies, how do you deal with it? Medicine? Ointment?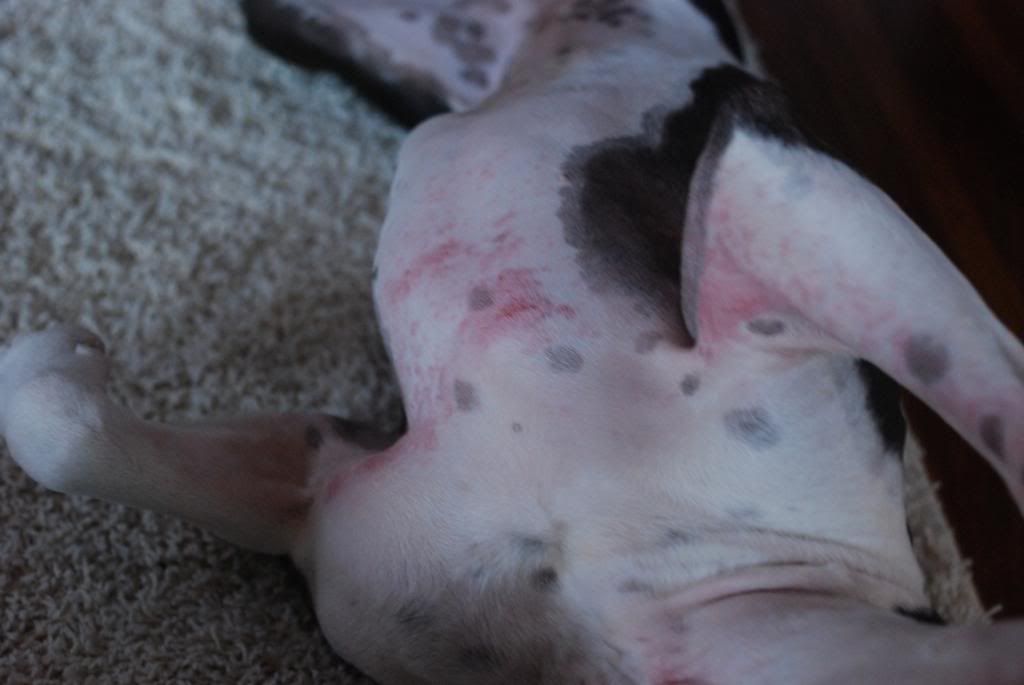 Also, for those of you with landscaping skills, we have a tiny backyard and I think if we didn't have all of this concrete, it would be so much bigger. We have gotten mixed reviews about if we can just fill with dirt and put sod on top or if we have to jack hammer up the concrete....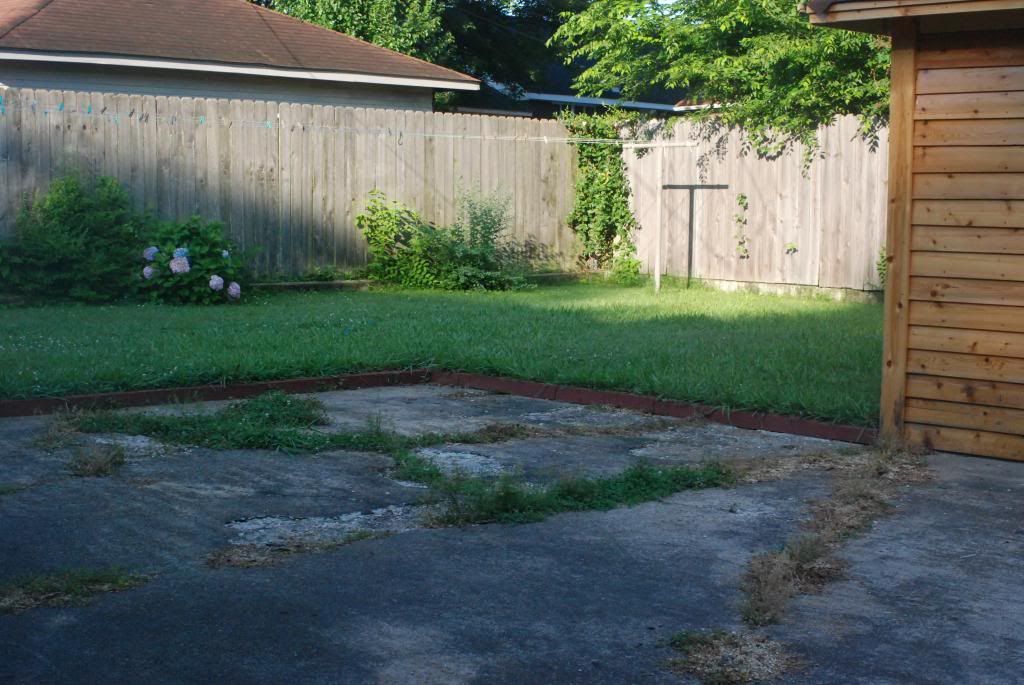 I'll get better pictures when it finally stops raining!
Anyways, have a great day!