I got a new female pup three weeks ago and she is out of Southern Smokes Banks Jr, who is a direct son of Southern Smokes Jaega. Now I've seen the Southern Smokes kennel site before and wasnt very fond of there dogs, Ive seen some that were "bow" legged and thats a real put off for me. This all changed when I saw Banks Jr! This dog is amazing. After seeing him I had to have one of his puppies, the price was out of my range but I struck up a friend ship with the owners of my females parents and when they decided to keep her for themselves they gave me a call and offered her to me so that she would have a great home. I was so excited and she is a great little puppy! I was wondering if there is any people in this group who have pups that are from Southern Smoke or are from offspring from that kennel?
Here is Banks Jr, Zena *the pups mother* This picture were taken with my cell phone so it kind of sucks.
Banks at 9 months
Here is Banks parents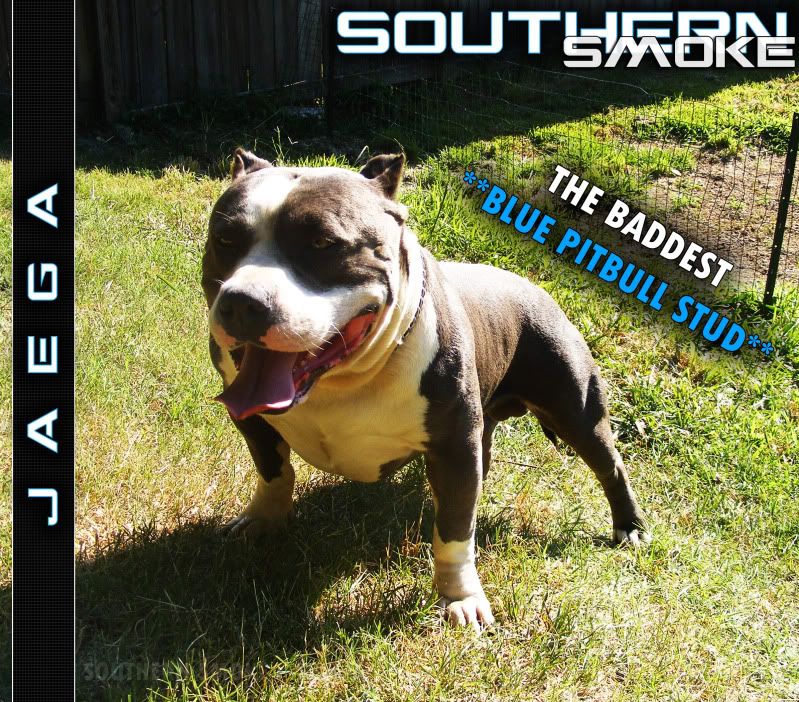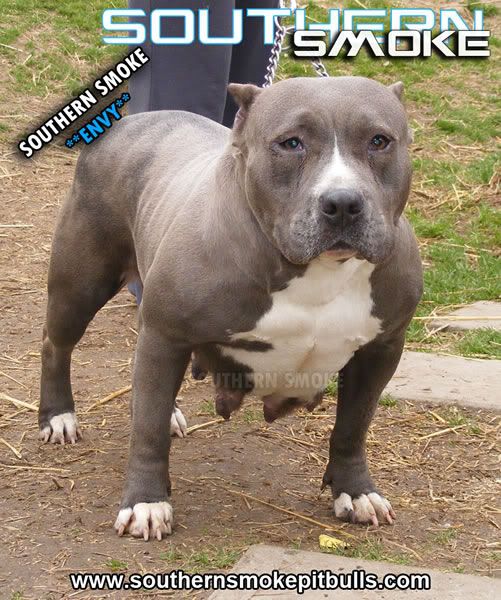 And Ski'a, Dark Knight's Smokey Skies.